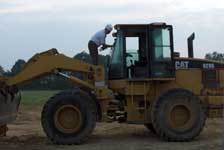 Ruby Haulage was founded over 20 years ago. It was the dream of Jim Ruby, who started with one truck. Through the cultivation of lasting relationships it's grown into a diverse company with a variety of equipment and over 25 multi-discipline employees. Ruby has done a number of projects for local and national general contractors. Ruby is headquartered in Pataskala, Ohio, and serves clients throughout Central Ohio and surrounding counties. As you see our equipment in action, we take pride in the services we provide.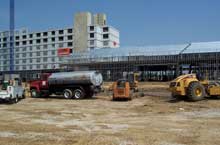 Many of our Projects have been complex in nature using some of the industries latest technologies. We have learned that our suppliers can be one of the best sources for what's "NEW" in the industry. We will use the best application and technologies available.
We have the staff to properly quote your project and provide the pricing in a timely fashion. We strive to accurately anticipate the situations that may be encountered, and provide a fair and cost effective solution.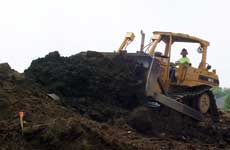 You can count on our crews to be multi-dimensional and multi-task. All of our operators are capable of running a wide variety of equipment, allowing us more effective utilization of labor and equipment. It also benefits the projects quality and timeliness, by not having to wait for operators to complete other tasks, and travel between job sites. The quality of the project is better because the same Labor force is assigned from start to finish.



Since 1987, Ruby Haulage, Inc. has been active in the development of high quality commercial and industrial properties. Major projects completed by Ruby Haulage, include numerous retail outlets, office, warehouses, and mixed-use facilities.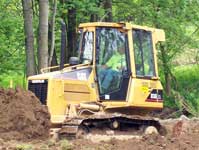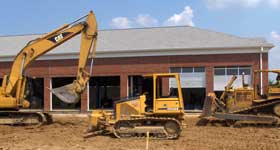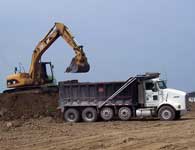 How do you get to be the best?
From The Ground Up!