We take pride in the services our staff deliver. Each job is a challenge to exceed our contractors expectations while delivering a Quality end product.
Excavation
Ruby Haulage has a wide variety of equipment, which allows us to do many different types of excavation jobs. Our operators are well trained and can run almost every piece of equipment that may be on a job site. Allowing our crews to be more timely and efficient.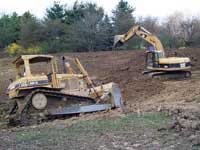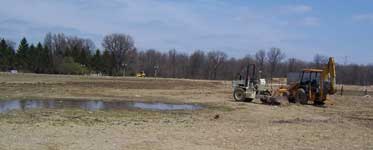 ---
Soil Modification
On a recent Job we were required to make modifications to the soil because of lack of moisture. We can make any necessary additions to meet your sites requirements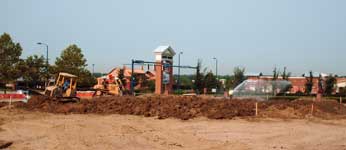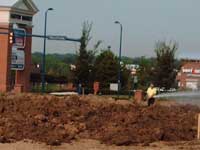 ---
Storm Drains and Detention Systems
Our Crews have had vast amounts of experience installing complex Storm Drains and detention systems. No matter what the plans call for we can install it. The pictures here show our installation of a Storm Tech Drainage System at the Polaris Hilton Hotel.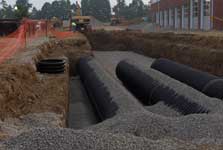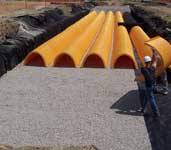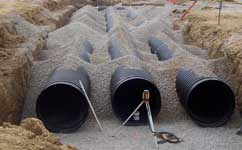 ---
Building Pads
Last but not least, the foundation of it all, the building pad. All of our crews understand how critical it is to a project to provide a high quality building pad and to have it done in the shortest time possible. We will give you a product you can build on.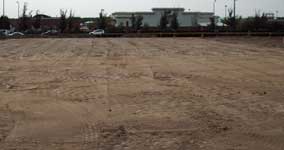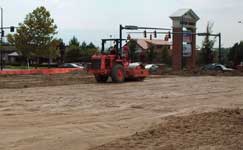 ---